Publications
Rivqa Rafael's short story "Whom My Soul Loves" has been published in Strange Horizons.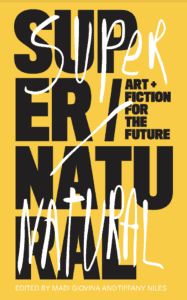 Aline-Mwezi Niyonsengahas a story in the super / natural anthology, currently available for preorder. From the blurb:
super / natural is a literary call to action. finding where we're headed and what our future(s) will look like when we get there. through art, poetry, and prose, twenty-three visionaries tackle the idea that to be the future we must first see the future.

the works are united through their themes of the supernatural, as in the mystical and fantastical, and/or the SUPER natural, going back to our true roots and the heart of our existence. above all, super / natural is a critical look at our relationship with the earth and with each other.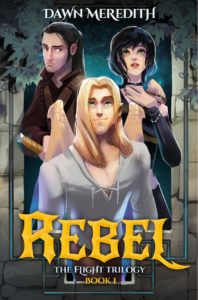 Dawn Meredith's young adult fantasy, Rebel is now available. From the blurb:
A young rebel is called upon to lead… with a broken wing and absolutely no idea what he is doing.

A wounded flying hero struggling to accept his destiny, a shy girl of dark, mysterious secrets unaware of the power within her and a lonely youth out to prove himself worthy of his warrior father.

A race with dragon DNA suffer under malevolent overlords, dreaming of a hero to set them free. But what they get is a handsome young joker more interested in breaking the rules than breaking free his people.
Community
Aline-Mwezi Niyonsengahas is hosting Write Here: Canberra on the first Saturday of every month (including December!) at Smith's Alternative. Come along and just… write!
Kaaron Warren will be discussing the launch of her new book, Into Bones Like Oil, with Paul Mannering and Joseph Ashley Smith at Harry Hartog ANU on 12 December from 6:30pm.
The ACT Writing & Publishing Awards will be held on 5 December.
Nominations for the A. Bertram Chandler Award for "Outstanding Achievement in Australian Science Fiction" will be open from 1 December.
Nominations for jurors for the Norma K Hemming Award, "Marking excellence in the exploration of themes of race, gender, sexuality, class or disability in speculative fiction", close on 6 December.
Nominations for the Aurealis Awards close on 14 December.