Publications
Lisa Fuller's Ghost Bird is is available from 1 October (with a book launch on 19 October). From the blurb: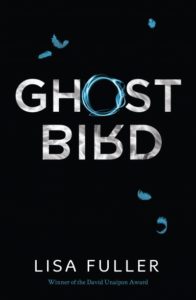 Remember daughter, the world is a lot bigger than anyone knows. There are things that science may never explain. Maybe some things that shouldn't be explained. Stacey and Laney are twins – mirror images of each other – and yet they're as different as the sun and moon. Stacey works hard at school, determined to get out of their small town. Laney skips school and sneaks out of the house to meet her boyfriend. But when Laney disappears one night, Stacey can't believe she's just run off without telling her. As the days pass and Laney doesn't return, Stacey starts dreaming of her twin. The dreams are dark and terrifying, difficult to understand and hard to shake, but at least they tell Stacey one key thing – Laney is alive. It's hard for Stacey to know what's real and what's imagined and even harder to know who to trust. All she knows for sure is that Laney needs her help. Stacey is the only one who can find her sister. Will she find her in time?
Aura Redwood's Devil on My Shoulder is available for pre-order from Shooting Star Press. From the blurb: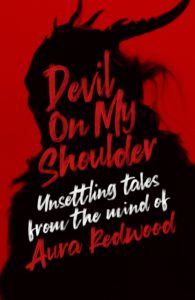 The hushed whispers you hear… they tell you tales that seem inconceivable.

A woman is going through her late father's belongings and she's going to find more than just memories…

A new product is sent to an up and coming vlogger, and it's promised results are astonishing…

Peter lost the love of his life and now fears he might also be losing his mind…

These stories and more from the devil on everyone's shoulder.
Alis Franklin's The Dragon of Rosemont High is now available in paperback. From the  blurb: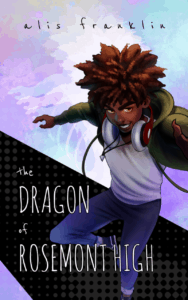 Four months ago, the death of his parents sent Elias Drake from New York City to the small town of Rosemont. Living with his workaholic aunt and trying to fit into a new school is no small task, especially not when a string of murders turns out to have potentially supernatural origins.

With the help of his best friend, Zoe Chung, a wannabe witch, it's up to Eli to unravel and mystery and stop the killer… as well as deal with some serious, monstrous changes of his own.
Community
Conflux 15 is soon upon us (5-7 October)! As Canberra's annual speculative fiction convention, many CSFG members will be in attendance, including book launched from Donna Maree Hanson and Dion Perry. We also have a table in the dealers' room, with both CSFG anthologies and member books for sale, so come check it out! (And volunteer for a timeslot to man it, if you  haven't already…)
Anthology
The Unnatural Order Kickstarter ended successfully with 106 backers helping us raise $4,105. This got us to our initial stretch goal of being able to pay contributing authors 0.04c per word for submitted fiction. Thank you very much to everyone who supported us (and keep your eyes out for backer surveys and rewards over the next few months).
(P.S. The anthology is still open for submissions through the end of October.)
Opportunities
The Australasian Horror Writers Association is holding a flash fiction and short story competition, with entries open until 31 October.
Aussie Speculative Fiction is looking for poetry, flash fiction, and short stories for a new zodiac-inspired collection. Submission period vary, so check out the website for details.
The Australian Fairy Tale Society is looking for (unsurprisingly) Australian fairy tale inspired works, with submissions closing 14 November.
The Anne Edgeworth Emerging Writers' Fellowship is open for submissions until 11 October.