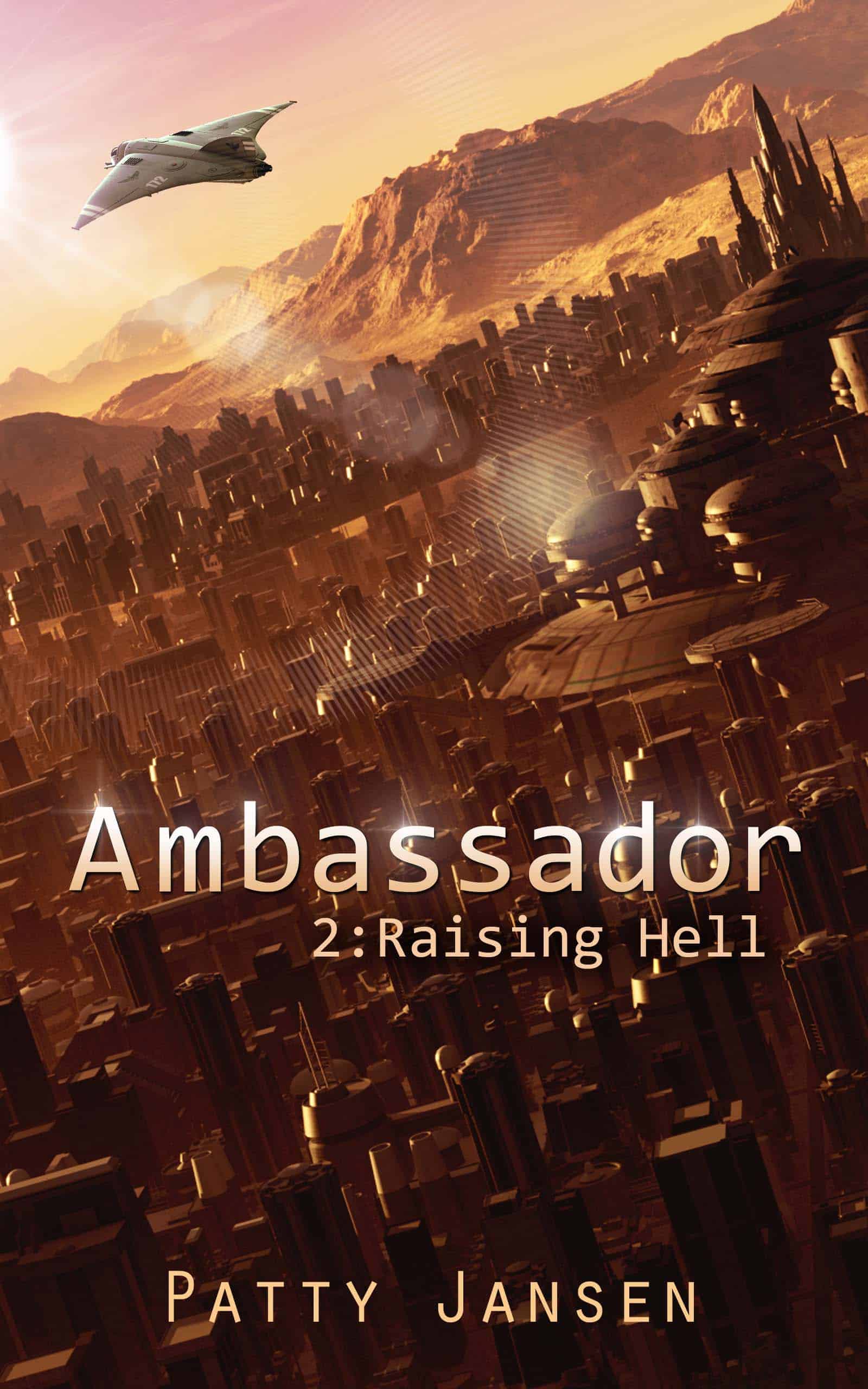 Patty Jansen has released her latest book, Ambassador 2: Raising Hell, the sequel to her 2013 novel Ambassador: Seeing Red.
Seeing Red is available as an e-book and as a trade paperback from Ticonderoga Publications.
Raising Hell is currently available in e-book formats and Patty is running a 99c introductory offer RIGHT NOW!