Guest post by Marcus Amann

As a full-time writer in the IT industry by day and a comedy writer by night, I take my writing tools seriously. With all the writing I have to do, I have to maximise my productivity. I've learned that to achieve my writing goals, I have to hit a daily word count, so I can't afford to let the technology get in the way. I also consider my smart phone an important element to my writing, which I use far more for research than for making phone calls!
Unfortunately however, I found myself using different editors depending on what device was handy at the time:
On my Windows laptop I used Microsoft Word and sometimes the no frills free application Notepad for quick note taking.
For my eBooks, I'd typically convert my carefully formatted Word documents to PDF using Adobe Acrobat and used other tools for other eBook formats.
If wanted to write something on my iPhone or iPad, I'd typically open the Notes app, mostly for tapping out ideas and lists, but both devices ended up having different shopping and to do lists!
I'd email myself copies of these lists and files for backup.
This messy workflow and mix of applications meant I had a swelling repository of files in my email inbox. I wanted to reduce my dependence on email and get rid of this overwhelming sense of digital clutter. Eventually I found a way. Since 2012, I now use just two tools for all my writing, Evernote and Scrivener.
With Evernote, all of my notes, web links, files and images are made available on every computer device I use through a single account. I typically use Evernote for the following tasks, to:
take notes while reading a book
take notes during a class, meeting or workshop
take photos of diagrams and slides during a class, meeting or workshop
create lists of everything from goals to shopping lists
save websites for later reading
write down story ideas (instead of the old notebook and pen)
A great feature about Evernote is that if I don't have access to the internet at the time, it will save the information on my device until I do access the internet and it will upload the content it's saved. Eventually when I reach the storage limit of my free account, I will happily pay the $47 annual fee for increased note size and monthly upload capacity.
For more information, see http://evernote.com/
Other iPhone apps I use all the time for my writing:
Dictionary.com
I love this app and use it at least once a day. Reference content comes from Dictionary.com & Thesaurus.com and it's free.
RhymeNow
I often look for rhymes to come up with amusing sounding phrases. Surprisingly, discovering a rhyming word often conjures up new story ideas. This app comes in both free and paid versions. I use the paid version.
Encyclopedia Britannica
I lookup Wikipedia regularly for a general overview of a subject, but when I need more reliable information, this app has access to all of Britannica's content for a $14.99 annual subscription.
Dragon Dictation
On occasion if I want to voice record my notes into my phone, this app will transcribe it to text. I'm always amazed it understands my accent and transcribes my words correctly. And it's free.
Sitting Down to Write
The above apps are what I use when I'm on the go, but when I sit down for some serious manuscript writing, I use Scrivener.
Here are the three biggest reasons I moved from Microsoft Word to Scrivener:
1. Scrivener allows me to structure my projects the way I like. The navigation panel down the left hand side of the screen allows me to see an overview of my project. This is very different to Word's View – Navigation Panel function because in Scrivener, it can contain elements outside of my manuscript, like photos and research notes.
2. Scrivener has a cork board with index cards which helps me to plot easily. Initially I started a recent screenplay with physical index cards strewn about the living room floor. Once I was happy with the fifty or so scenes, I typed these into Scrivener in the order I initially thought best. Once in there, I later did rearrange some of the scenes, but Scrivener makes it very easy and efficient to move them about on the cork board.
3. Scrivener can compile my manuscript into multiple formats, including Microsoft Word, RTF, PDF and HTML—making it easy to share my work with others. I can also self-publish to e-reader formats by exporting to ePub or Kindle formats. I don't have to use 3rd-party software to convert my manuscript.
Scrivener is free for 30 days and costs $40, which is a bargain. It is available on both MAC and Windows.
For more information about Scrivener, see http://www.literatureandlatte.com/
Backing Up Those Precious Files
If you'd prefer not to clog your email account with copies of your manuscript files, you can store your files on one or more online backup services. The best well-known include:
Dropbox
Apple iCloud
Google Drive
Microsoft's Skydrive
All of the above services offer free accounts up to a certain amount of storage, then you pay a fee to access extra storage. Each of these service providers can also be accessed via mobile devices as well as your regular computer. To keep it simple you don't need to use all of these free accounts from the different providers, unless you're thrifty, or Scottish.
This Microsoft page provides a helpful guide comparing the levels of service and costs:
http://windows.microsoft.com/en-AU/skydrive/compare
Don't get too clever though. When I started using Scrivener, I initially located my project files directly into one of these "cloud" services, however when I opened the application, the lag time accessing the project file became unbearable, so I moved the project file back to my local hard-drive and now periodically copy the Scrivener project files to the back-up service with a simple copy and paste. If ever my laptop were to stop working, I can still access those precious manuscript files from another device, even a brand new computer, by simply logging into my online backup account.
If you're finding like me that you may not be using the technology effectively, consider ways you can streamline your processes and tools to save you time. The purpose of the technology is to help you keep writing!
– – –
Marcus Amann has been producing eBooks since the early nineties and is a long-time technical writer and editor for a Canberra-based software company. He has also worked as a freelance writer and has taught internet marketing at the Canberra Institute of Technology.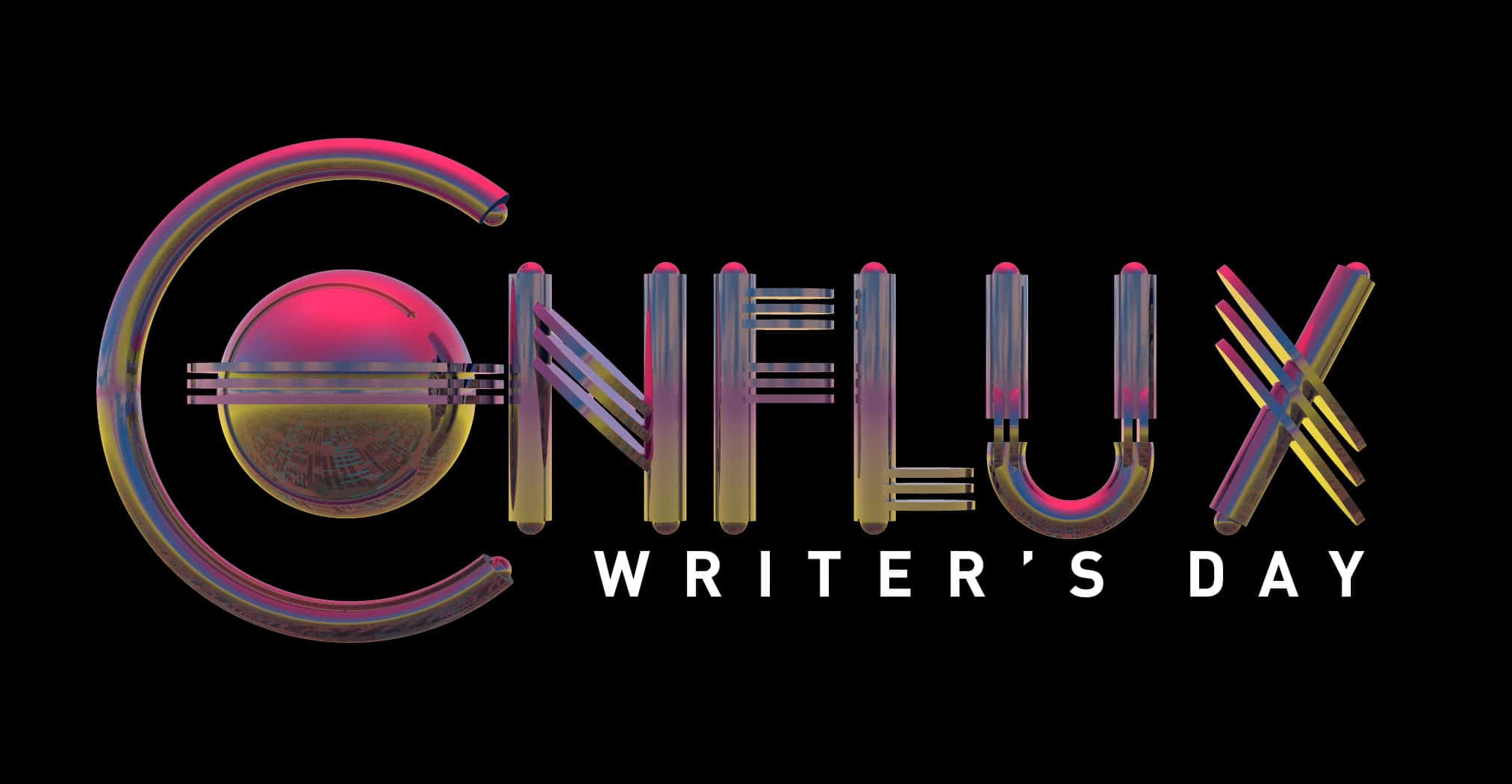 This article originally appeared in the December 2013 issue of ACT Write, the magazine of the ACT Writers Centre. Marcus will be delivering a session at the Conflux Writer's Day on Saturday 5 April 2014, along with several other CSFG members (see also On Step 2 by Ian McHugh).