CSFG luminary Donna Maree Hanson is currently doing a blog tour to promote her Dragon Wine duology: Shatterwing and Skywatcher.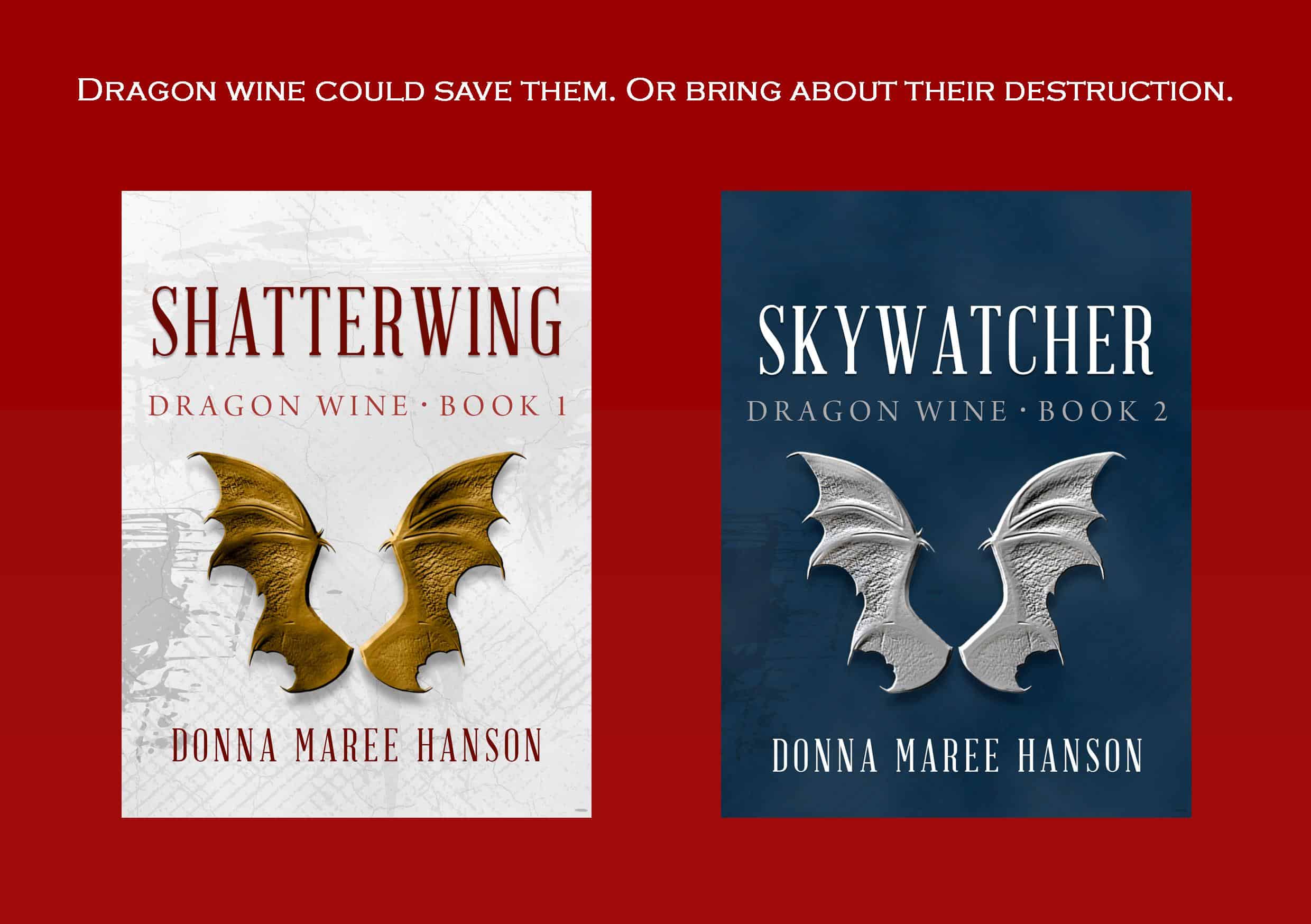 Ian McHugh has an extensive interview with Donna about the reception to the books' launch last year and to the thorny topic of writing about confronting subjects. Here's an excerpt:
When we talked about the books coming out last year, you said that it was scary that your baby was finally going to be out in the world for people to read. How's that been going for you?
I think I'm a little bit more relaxed about my baby being out in the world now. There have been some fabulous reviews and some negative ones, but overall I get the sense that the people who have read it have respected it as a story. It was always going to be difficult for some readers given the dark content. I don't wish to defend that and I can totally understand their views. The darkness is what came out of me when I wrote the story and writing the story was me processing this world we live in. I've been surprised too by some readers who thought nothing of the content. I've even said,"Beware chapter ten" but they are like, meh! Others have been traumatised.
What's stood out most to you about people's reactions?
Oh dear. I think I covered some of that. I can only go on some of the comments and reviews. I have been so blown away by comments from readers who loved the story and gave me feedback like, "Give up your day job and write more. You're an awesome writer." Or emails, "Is there more? If so, when?" I think the most interesting comment was on Goodreads where a reader totally did not like how the relationship between Danton and Salinda went and absolutely hated Nils. She refused to read more of that Salinda and Nils part. I sort of smile and think the story is not over yet. Most of all I am really astounded how some people really get the story, get the message I was going for. Something along the lines of: yes, there are scary monster dragons, but some of the people here are even scarier.
You can read the rest of this great interview over at Ian's blog.
Donna's publisher Momentum Books is currently running a free giveaway for Shatterwing, the first Dragon Wine book. You can pick up a free copy of the ebook here.
Update: This is just one entry in an impressive blog tour that Donna is running throughout December and January. Donna has the full list of interviews here at her web site. When it's all done we will post more links to the entries hosted by other CSFG members!