The big news this month has been the closure of Yahoo! Groups and, as such, the move of the CSFG mailing list from that platform to Groups.io. Big shout-out to our CSFG Committee Secretary, Nathan, for getting things set up, and to all our enthusiastic early migrators!
Publications
Pamela Jeffs's Five Dragons is up for pre-order, with a release date of 1 December. From the blurb: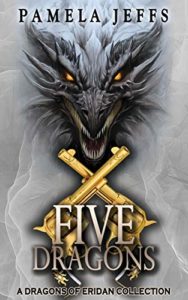 An Amberwing mother's eggs are stolen. The Peace Accords held between human, dragon and merfolk races crumble. Aliens invade the planet and dragons start to go missing.

Eridan is a planet in peril.

This speculative-themed collection follows the stories of five dragon breeds. Amberwing, Hydraclaw, Soulslinger, Chronohide and Glamourwing. Each tale connects with the next; a tapestry telling that highlights lives lived against the canvas of a world at war.

Here live dragons.
All kinds.
Welcome to Eridan.
Paul Mannering's Time of Breath is also up for digital pre-order, with a release date of 15 November. From the blurb: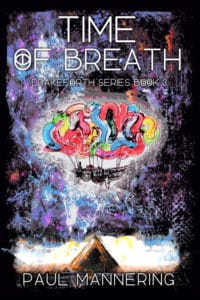 Waking up this morning was the last thing Charlotte Pudding expected to do. Now she is with Vole Drakeforth and a mysterious woman on a quest to find the only man who knows what is really going on.

In the desert country of Pathia, where ideas are hard currency, they search for answers and a tree.

It will take more than an ex-wife, a revolution, and the mystery of a famous Arthurian artefact to stop Charlotte from uncovering the ultimate truth.
Community
Leife Shallcross will be interviewing Garth Nix about his new book at Harry Hartog on 2 November.
The Digital Writer's Festival is running until 2 November. Access to events is online, so it's not too late to attend sessions!
GenreCon is running in Brisbane from 22 to 24 November. Several CSFG members will be in attendance, including Kaaron Warren, Rivqa Rafael, Sam Hawke, Leife, and Rob Porteous.
And finally: NaNoWriMo is upon us! Do you have your project ready to go?
Anthology
We're in the home stretch for submissions to Unnatural Order! Because there's been some confusion over when, exactly, midnight is, the closing date has been extended until 11:59pm on 1 November 2019. Use this gift of an extra day to channel the Dark Horrors From Beyond the Cosmic Web to make your submission the most monstrous it can be!
Also: we have cover art. It is so-oo-oo-oo go-oo-oo-oo-oo-od.