Publications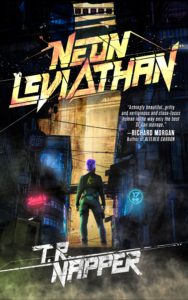 Tim Napper's debut short story collection, Neon Leviathan, is now available. From the blurb:
A collection of stories about the outsiders – the criminals, the soldiers, the addicts, the mathematicians, the gamblers and the cage fighters, the refugees and the rebels. From the battlefield to alternate realities to the mean streets of the dark city, we walk in the shoes of those who struggle to survive in a neon-saturated, tech-noir future.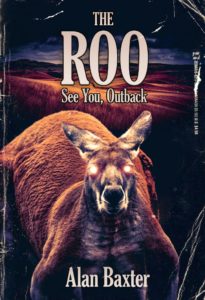 Alan Baxter's novella, The Roo, is also out now. From the blurb:
Something is wrong in the small outback town of Morgan Creek.

A farmer goes missing after a blue in the pub. A teenage couple fail to show up for work. When Patrick and Sheila McDonough investigate, they discover the missing persons list is growing. Before they realise what's happening, the residents of the remote town find themselves in a fight for their lives against a foe they would never have suspected.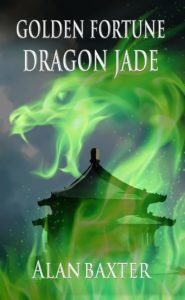 Also from Alan Baxter, Golden Fortune, Dragon Jade:
The Jade Dragon protected Long-En for centuries – until it was taken.

When the Jade Dragon is stolen from the temple in the quiet village of Long-En, the locals are stunned. The very idea of such a theft is unimaginable. And without the protection of the powerful icon, what awful fate might befall the peaceful hamlet?
Community
It's award nomination season, so jump in and let everyone know what you've got that's eligible!
Goulburn is having a BookFest on 28 March.
Louise Pieper and Juliette Morely and running a short course workshop on romance writing on 14 March.
Anthology
The table of contents for Unnatural Order has been announced and (in my 100% unbiased opinion) it is amazing. Congratulations to all our authors! And for those of you who missed the beautiful Kickstarter hardback editions, pre-orders of both the digital and paperback editions are now available.
Members' meeting
The CSFG general members' meeting will be held on 18 March at the Hellenic Club in the City at 7:30pm. Due to the nature of our second half presentation, on D&D and storytelling, it will start half an hour earlier, at 8:00pm, so don't be late!